Plateronics is committed to providing quality service.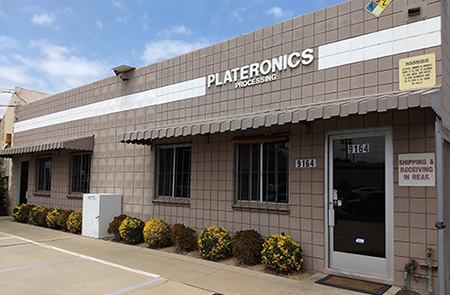 Welcome to Plateronics Processing
Plateronics Processing is a metal finishing job shop with over 100 years of combined experience in the metal finishing industry located in Chatsworth, California. Plateronics Processing facilities are geared to today's precise and rigid aerospace plating requirements. Plateronics has been in business over fifty years. The emphasis is on improvement. New equipment and processes are reviewed continually in order to keep Plateronics' facilities up to date with rapid changes in finishing technology.
Learn More
Plateronics Processing
Our Mission is to provide quality chemical processing and surface coatings by complying with the necessary requirements. We strive to continually improve the effectiveness of out quality management system. Call today (818) 341-2191!
Contact Us
Clients